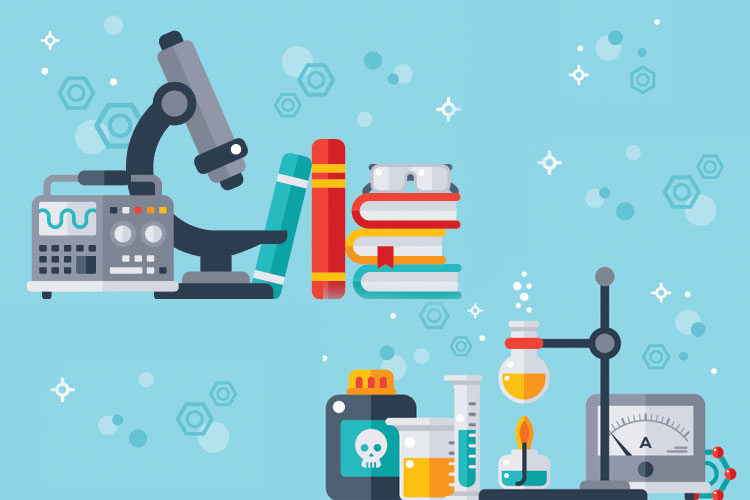 Calgary
Science Tutoring
Calgary Tutoring Centre is an award-winning provider of customized 1-on-1 tutoring for all students and grade levels, including college and university. Scroll down to see reviews and learn why parents have been recommending us since 2002.
Our Science Tutors Help Students to:
Understand the fundamental concepts in Science
Build confidence and skills to achieve superior grades
Become an independent learner and thinker
Science Tutoring Aligned with Alberta Curriculum
We follow the Alberta curriculum 100% during our tutoring sessions. Our Science tutors are experts and demonstrate excellent knowledge, skills and proficiency in teaching all areas of Science.
Course Details
Creating Colour
Seasonal Changes
Building Things
Senses
Needs of Plants and Animals
Exploring Liquids
Buoyancy and Boats
Magnetism
Hot and Cold Temperatures
Small Crawling and Flying Animals
Rocks and Minerals
Building with a Variety of Materials
Testing Materials and Designs
Hearing and Sound
Animal Life Cycles
Waste and Our World
Wheels and Levers
Building Devices and Vehicles that Move
Light and Shadows
Plant Growth and Changes
Electricity and Magnetism
Mechanisms Using Electricity
Classroom Chemistry
Weather Watch
Wetland Ecosystems
Air and Aerodynamics
Flight
Sky Science
Evidence and Investigation
Trees and Forests
Interactions and Ecosystems
Plants for Food and Fibre
Heat and Temperature
Structure and Forces
Planet Earth
Mix and Flow of Matter
Cells and Systems
Light and Optical Systems
Mechanical Systems
Freshwater and Saltwater Systems
Biological Diversity
Matter and Chemical Change
Environmental Chemistry
Electrical Principles and Technologies
Space Exploration
Energy and Matter in Chemical Change
Energy Flow in Technological Systems
Cycling of Matter in Living Systems
Energy Flow in Global Systems
Chemical Changes
Changes in Motion
The Changing Earth
Changes in Living Systems
Living Systems Respond to their Environment
Chemistry and the Environment
Electromagnetic Energy
Energy and the Environment
Online Tutoring
Calgary Tutoring Centre offers live synchronous one-on-one tutoring using the most versatile collaborative platform for online tutoring.
Easy to use platform, no tutorials or training needed and with one click and you get right into the lesson.
I have been a chemistry tutor with CTC for over a year and a half and know Alex to be very well organized, a timely communicator, supportive of his tutors, and deeply concerned for the students. When I started, he told me what to expect and what I needed to be successful in tutoring. He is respectful of my time, availability, and tutoring preferences. Alex quickly adjusted the CTC model to ensure we could continue through the pandemic using an online tutoring space. It has been a great tool to have and an effective way to teach online!
Christina LeGay — 2 weeks ago
Alex spent the first phone call understand our children's needs and at the end suggested our first tutor but we could not get our times to match so he recommended another tutor and we have been with her for the entire school year. We have never been messed around in terms of the tutor missing classes and our children love learning with her. Billing is always consistent at the end of every month and Alex is always on hand should there be any issues. No issues highly recommend!
Mark Lindseth — a week ago
Excellent tutors matched to your child's specific needs. We highly recommend Calgary Tutoring Centre. We saw incredible improvements in math and science, more confidence and better study strategies.
Debbie Hammond — a month ago
I contacted Calgary Tutoring centre last October as my son was struggling in some of his courses in 2nd year Physics University...Alex contacted me immediately and set it all up after a few questions..My son has had two fantastic tutors named Preston and Christina who have helped him immensely..He finished his last semester with a 3.8 GPA...They are very professional and have exceptional knowledge and educational background..I would definitely recommend Calgary Tutoring Centre for your kids or ones self...You will not be disappointed!! Thanks Alex,You offer a great service!!
Laurel Demchuk — 3 weeks ago
We have been using Calgary Tutoring Centre for three years now. I can't speak highly enough about Alex and the tutors that have worked with my daughter. The tutors are patient and encouraging – skills that are so important for a child that struggles with test anxiety and ADHD. With the challenges brought on by the pandemic (high school math every school day for 2.5 hours) my daughter wouldn't have been passing math if it wasn't for Calgary Tutoring Centre. I highly recommend them
Erika Kornak — a month ago
We have an excellent experience with Calgary Tutoring since the last couple years, Alex is a helpful personality who can work in any situation to help students overcome the struggle through his dedicated service to fit a knowledgeable teacher as per the student's needs. We are very happy to have an excellent experience with him.
Niharendu Deb — 2 months ago
As parents we try and give our child the best of everything at home ,we rest easy as we know our child will get the best of everything with calgary tutoring center,  thanks to amazing and great teachers you have. Thanks again for the best support and cooperation,  I highly recommend your tutoring center best communications, so professional and they really care.
Reham Ahmed — 3 months ago
We have used Calgary Tutoring Centre for our children over the past couple of years.The tutors are excellent (at grade school and university levels) and the owner is extremely professional, efficient, and helpful. CTC has played a key role in the academic success of our children and we strongly recommend them for anyone looking for tutoring services.
Mike G — 3 months ago
WHY
CHOOSE US

?
Calgary Tutoring Centre is an award-winning provider of customized 1-on-1 tutoring for all students and grade levels, including college and university.
Calgary Tutoring Centre offers affordable, one-on-one tutoring programs in the comfort of your own home.
We provide flexible scheduling, including evenings and weekends to accommodate your personal schedule.
Customizable, affordable tutoring and mentoring for all ages.
Effective one-on-one tutoring for individuals looking to succeed.
Use the tools we provide to overcome your challenges and reach your goals.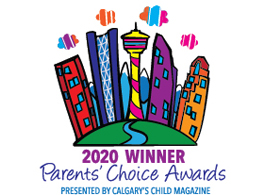 2020 Winner
Parent's Choice Awards Presented by Calgary's Child Magazine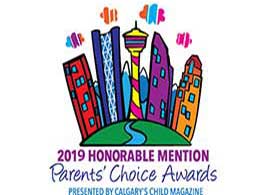 2019 Honorable Mention
Parent's Choice Awards Presented by Calgary's Child Magazine
2018 Honorable Mention
Parent's Choice Awards Presented by Calgary's Child Magazine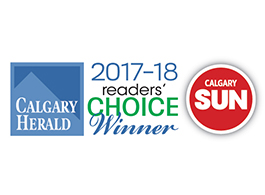 2017-18 Readers' Choice
Calgary Herald & Calgary Sun 2017-18 Reader's Choice Winner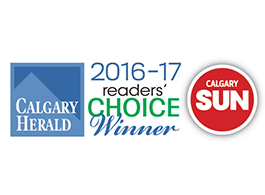 2016-17 Readers' Choice
Calgary Herald & Calgary Sun 2016-17 Reader's Choice Winner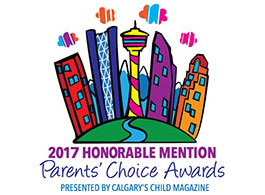 2017 Honorable Mention
Parent's Choice Awards Presented by Calgary's Child Magazine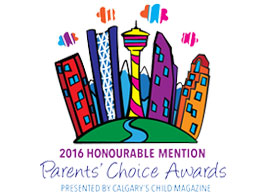 2016 Honorable Mention
Parent's Choice Awards Presented by Calgary's Child Magazine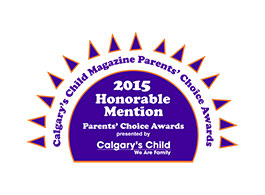 2015 Honorable Mention
Parent's Choice Awards Presented by Calgary's Child Magazine
OUR
TUTORS
Our tutors are individually selected for their high academic performance and positive attitude.
They are teachers, tutors, mentors and most of all, committed to providing excellence.
Tutoring follows the provincial school curriculum and sessions are aligned to meet school requirements.
We hire professional and reliable tutors for all subject areas.
All tutors must provide a report of a criminal background check from police.
View Details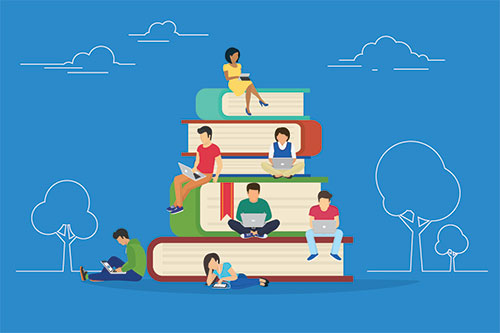 Happy Client
Testimonials
I felt that my experience with Calgary Tutoring Centre was amazing. They were extremely accommodating with scheduling. The tutors are always experts in their areas of study and continuously make time for questions that I had whenever I needed them. I would like to say thank you to all the people at Calgary Tutoring Centre for your help.
Our tutor was knowledgeable in the subject and provided great help to our daughter in preparation for her Physic's 20 exam. She said that he gave her new understanding of some of the concepts and even tied in some of her math 20 to help solve some problems. Our tutor also gave some insight into the university experience and some things to expect. This was all beneficial and we would definitely consider using the tutoring services from CTC again.
The whole process of getting started went smoothly and was very straight forward. Our tutor was very efficient and easy to ask questions. I would highly recommend CTC to any of my friends and family. Hopefully we won't need a tutor again but if we do CTC will be our first call!
We are so thankful to have had the help of your service for our children. Thank you for hiring quality individuals that have excellent content knowledge and can help students regardless of where they are in their learning.